John A. Tuell, Executive Director
Jessica Heldman, Associate Executive Director
Sorrel Dilanian, Director of Program Administration
Kari L. Harp, Program Director
Lisa Jacobs, Independent Consultant
Keith Snyder, Independent Consultant
Peg Murray Robertson, Independent Consultant
---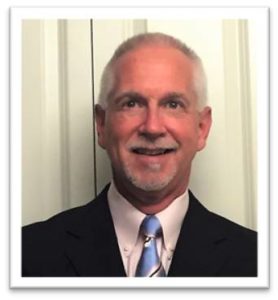 John A. Tuell, BSW, MA
Executive Director
John A. Tuell currently serves as the Executive Director for the Robert F. Kennedy National Resource Center for Juvenile Justice at Robert F. Kennedy Children's Action Corps. The National Resource Center focuses on practice and policy reform through an active commitment to partnerships with state, local and federal agencies dedicated to improving the lives of our nation's youth.
Mr. Tuell has devoted his entire professional career to practice within and reform on behalf of the juvenile justice and related youth serving systems. Mr. Tuell began his career in the Fairfax County, Virginia Juvenile and Domestic Relations District Court by working as a probation, intake and residential group care worker and manager from 1979-1996. Mr. Tuell then served in the U.S. Department of Justice (1996-2001) during which time he served as the Deputy Director of the State Relations and Assistance Division in the Office of Juvenile Justice and Delinquency Prevention (OJJDP). He also served as the Director of the newly created Juvenile Justice Division at the Child Welfare League of America (CWLA) from 2001-2009.  Mr. Tuell then began his affiliation with the Robert F. Kennedy Children's Action Corps, providing consultation, technical assistance and training in juvenile justice, child welfare and multi-system reform and quality improvement until his appointment to his current position in January 2013.
Mr. Tuell has been an author and contributing author to numerous publications that support the work of the National Resource Center's Dual Status Youth and Probation System Reform initiatives. He also served on the National Academy of Science's Committee that authored Implementing Juvenile Justice Reform: The Federal Role (2014), which set forth a detailed and prioritized strategic plan that the federal government should use to support a developmental approach to juvenile justice reform. He is also currently serving as an advisor to the Dean of the College of Behavioral Health Sciences and guest instructor at his alma mater in course work addressing the transformation of juvenile justice.
Mr. Tuell earned his Bachelor of Social Work degree from James Madison University and his Master of Arts degree in Criminal Justice from George Washington University. He is the proud father of two sons, Austin (age 27) and Zachary (age 21).
---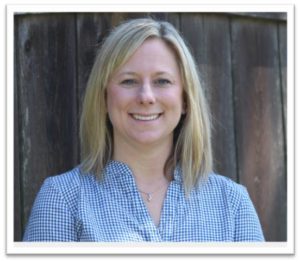 Jessica Heldman, JD
Associate Executive Director
Jessica K. Heldman, JD, is the Associate Executive Director at the Robert F. Kennedy National Resource Center for Juvenile Justice at Robert F. Kennedy Children's Action Corps. Ms. Heldman has experience in representation of dependents and delinquents in juvenile court, policy research and development in child welfare and juvenile justice, and impact litigation on behalf of foster children. Ms. Heldman has been at the forefront of the development of frameworks, tools, and resources for the integration and coordination of youth-serving systems and has served as a consultant in this work for Children's Rights in New York City, the Child Welfare League of America, RFK Children's Action Corps, and Georgetown University's Center for Juvenile Justice Reform since 2004. In this capacity, Ms. Heldman has assisted numerous state and local jurisdictions in reform efforts, guiding work that includes legal analysis, practice development, and organizational change. Ms. Heldman has authored or co-authored several publications in the area of system reform in child welfare and juvenile justice, including the Guidebook for Juvenile Justice and Child Welfare System Coordination and Integration (3rd ed.), Dual Status Youth – Technical Assistance Workbook, A Guide to Legal and Policy Analysis in Systems Integration, Models for Change Information Sharing Toolkit (2nd ed.), and Navigating the Dual Status Terrain: Tips for Juvenile Defenders.
Ms. Heldman graduated magna cum laude from the University of San Diego School of Law and its Children's Advocacy Institute, where she was a member of the San Diego Law Review and author of the comment Court Delay and the Waiting Child. Ms. Heldman is the recipient of the James A. D'Angelo Outstanding Child Advocate Award, the 2014 Children's Advocacy Institute Trailblazer Award, and winner of the Paul A. McLennon Honors Moot Court Competition, judged by U.S. Supreme Court Justice Antonin Scalia. She is a member of the California State Bar.
Prior to working in the fields of law and policy, Ms. Heldman worked as a theater educator developing and teaching educational arts programming for dependent and delinquent youth in a variety of settings including emergency shelters, group homes, and court schools.
---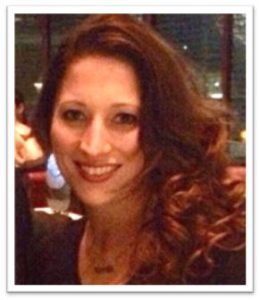 Sorrel Dilanian, MA
Director of Program Administration
Sorrel Dilanian, MA, joined Robert F. Kennedy Children's Action Corps in 2013 as the Director of Program Administration for the Robert F. Kennedy National Resource Center for Juvenile Justice. Ms. Dilanian supports all activities of the RFK National Resource Center, including its dual status youth, probation system reform, and information sharing initiatives, as well as the MacArthur Foundation Models for Change: Systems Reform in Juvenile Justice Initiative.
Since 2007, Ms. Dilanian's work has focused on improving outcomes for dual-status youth, advancing child welfare and juvenile justice system reform, and supporting the Models for Change Initiative. Prior to joining RFK Children's Action Corps, she served as a Program Manager to Georgetown University's Center for Juvenile Justice Reform and as Program Coordinator of the Child Welfare League of America's Juvenile Justice Division. In these roles, Ms. Dilanian contributed to the authorship and development of numerous publications, planned and supported various events and conferences, and served as staff lead to several networks and advisory groups, including CJJR's Juvenile Prosecutor Leadership Network and CWLA's National Advisory Committee on Juvenile Justice.
Ms. Dilanian earned her bachelor's degree in Psychology from the University of Central Florida and received her Master's degree in Forensic Psychology from Marymount University. She served as a Graduate Intern to CWLA's Mental Health Division and assisted in the revision of assessment guidelines used by mental health and substance abuse practitioners working with children in the foster care system. As an undergraduate student, Ms. Dilanian volunteered at women's domestic violence shelters by tutoring and mentoring children, and taught health and wellness classes.
---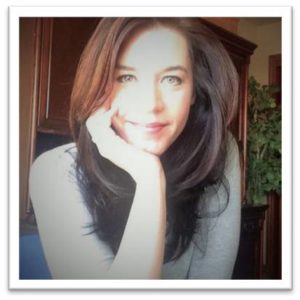 Kari Harp, MS
Program Director, Probation System Reform
Kari Harp, MS, is the Probation System Reform Program Director for the Robert F. Kennedy National Resource Center for Juvenile Justice. Ms. Harp comes to the RFK National Resource Center with experience in multi-system collaboration and community mobilization, most recently as Director of the San Luis Valley Joint Interagency Oversight Group (Joint IOG). As Director of this multi-system collaboration, Ms. Harp provided leadership and direction to regional youth-serving agencies involved in Colorado's Collaborative Management Program. Ms. Harp worked with the Joint IOG to implement cross system improvements in the areas of data collection, screening, family involvement, blended and braided funding, systems of care, and institutionalizing mechanisms to support and protect dual status youth.
During her time with the RFK National Resource Center, Ms. Harp has provided support to jurisdictions on their efforts to integrate services for dual status youth and has worked with communities to conduct comprehensive probation system reviews. In addition to her consultation support, Ms. Harp has partnered with the RFK National Resource Center team in the authoring of written resources, the development of an innovative trauma-focused graphic for cross system partners and other projects supporting our mission.
Ms. Harp earned her B.S. degree in Psychology from Union College and her M.S. degree in Public Policy Analysis and Leadership from DePaul University. She comes to this work with a passion to improve the trajectories of youth in the systems by connecting research and best practices to meaningful implementation at the personal, organizational and system levels.
---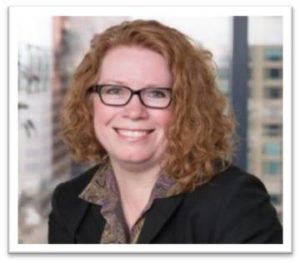 Lisa Jacobs, JD
Independent Consultant
Lisa Jacobs is an attorney with an extensive background in court and judicial administration as well as criminal justice, juvenile justice and human services policy and practice issues.  She currently manages Loyola University's new Center for Criminal Justice Research, Policy and Practice.  Prior to the Center's launch, she managed the Illinois Models for Change Initiative, which was funded by the John D. and Catherine T. MacArthur Foundation to promote effective juvenile justice policy, practice and programming in diverse jurisdictions across the state.
Prior to joining Loyola, Ms. Jacobs was Director of Judicial Education for the Illinois Supreme Court with the Administrative Office of the Illinois Courts. There, she worked closely with the Supreme Court's Committee on Judicial Education and judges from across the state to implement judicial education policy and programs on a wide variety of legal topics ranging from death penalty matters to complex civil litigation.  During her tenure with the AOIC, she assisted in implementing the Supreme Court's Evidence-Based Practice initiatives in criminal and juvenile cases.  Ms. Jacobs has also served as the state's Juvenile Justice Specialist, with the Illinois Department of Human Services, and in executive positions with the Circuit Court of Cook County, Office of the Chief Judge.  Ms. Jacobs also serves as an independent consultant with the Robert F. Kennedy Children's Action Corp, providing technical assistance to jurisdictions working to improve outcomes of youth and families "dually involved" in child welfare and juvenile justice systems.
Ms. Jacobs is Vice Chair of the Illinois Juvenile Justice Commission, which oversees the state's federal juvenile justice funding and prepares analysis and policy recommendations for the Governor, General Assembly and other state and local policy makers.  Ms. Jacobs also served as a gubernatorial appointee to the Illinois Criminal Justice Information Authority Board from 2011 – 2015, where she chaired the Planning and Research Committee.
---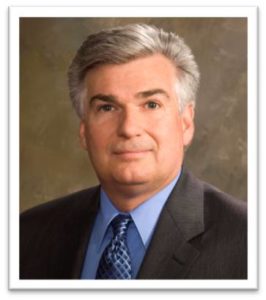 Keith Snyder, MA
Independent Consultant
Keith Snyder has thirty-seven years of juvenile justice experience, which began in 1980 as a county juvenile probation officer and culminated with his retirement as Executive Director of Pennsylvania's Juvenile Court Judges' Commission. He now serves as an independent consultant with the RFK National Resource Center for Juvenile Justice.
During his tenure with the Juvenile Court Judges' Commission, Mr. Snyder led several successful statewide juvenile justice reform initiatives including Pennsylvania's Mental Health/Juvenile Justice (MH/JJ) Targeted Area of Improvement in conjunction with the MacArthur Foundation's Models for Change initiative, for which he received the MacArthur Foundation's Champion for Change Award in recognition of his efforts in this area. The initiative yielded many accomplishments, including: the passage of Act 109 of 2008 which provides children with self-incrimination protections for statements made during screening, assessment and evaluation; the creation of the Evidence-based Prevention and Intervention Support Center (EPISCenter) at Penn State University to support the proliferation of evidence-based programs throughout the state; the development of a "family guide" for parents with children involved in Pennsylvania's juvenile justice system; and, a diversion initiative that culminated with $1.5 million in grants to support diversion programs. Mr. Snyder also served as the Coordinator of Pennsylvania's Juvenile Justice System Enhancement Strategy (JJSES) from 2010–2014, which was designed to sustain and enhance Pennsylvania's initiatives begun under Models for Change and to implement evidence-based practices at every stage of the juvenile justice process.
Mr. Snyder received a number of gubernatorial appointments throughout his career including appointments to the state's Advisory Committee on Special Education and the Pennsylvania Commission on Crime and Delinquency where he served as Chair of the Juvenile Justice and Delinquency Prevention Committee's System Enhancement Subcommittee. The Chief Justice of Pennsylvania's Supreme Court also appointed him to its Juvenile Court Procedural Rules Committee, which serves as a rule-making advisory committee to the Court.
He has been active in professional organizations at both the state and national levels, having served as President of the Pennsylvania Association on Probation, Parole and Corrections, a member of the Probation System Reform Practice Network of RFK's National Resource Center for Juvenile Justice, and as a Fellow with the Center for Juvenile Justice Reform at Georgetown University. He holds both bachelor and master's degrees in Administration of Justice from Shippensburg University.
---
Peg Murray Robertson
Independent Consultant
Peg Robertson has over thirty-five years of juvenile justice experience at both the state and local government level in Illinois. She began her career in direct service with youth on probation and in juvenile detention and served as a program supervisor and assistant director of detention operations for Sangamon County.
As the juvenile program coordinator for the Administrative Office of the Illinois Courts (AOIC), Peg was instrumental in development of the first risk assessment and supervision standards for Illinois juvenile probation cases, and later responsible for implementation of the current assessment and case management protocols involving the Youth Assessment and Screening Inventory (YASI). She was responsible for the development and implementation of standards related to juvenile detention screening, and coordinated numerous projects related to the improvement of services for youth in custody.
Peg has extensive experience in planning, delivery, and evaluation of training for community corrections professionals, particularly in the areas of evidence-based practices and organizational development. At the time of her retirement from the AOIC, she was serving as the training manager for the Division of Probation Services as well as the Juvenile Program Manager.
For the past three years, Peg has continued her work in juvenile justice as an independent consultant. She continues to be committed to improving outcomes for justice-involved youth as well as their families and communities.