RFK National Resource Center Staff
John A. Tuell, Executive Director
Kari L. Harp, Associate Executive Director
Sorrel Lewis, Director of Program Administration
Independent Consultants
Christine M. Berbelis
Robert "Bob" Bermingham
Marcus Graves
Lisa Jacobs
Peg Murray Robertson
Keith Snyder
Ivy Tillman
---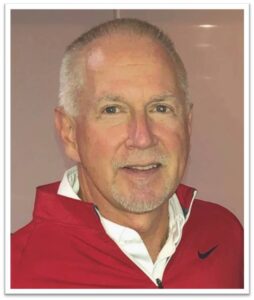 John A. Tuell, BSW, MA
Executive Director
John A. Tuell currently serves as the Executive Director for the Robert F. Kennedy National Resource Center for Juvenile Justice at Robert F. Kennedy Children's Action Corps. The National Resource Center focuses on practice and policy reform through an active commitment to field-based partnerships with state, local and federal agencies dedicated to improving the lives of our nation's youth.
Mr. Tuell has devoted his entire professional career to practice within and reform on behalf of the juvenile justice and related youth serving systems. Mr. Tuell began his career in the Fairfax County, Virginia Juvenile and Domestic Relations District Court by working as a probation, intake and residential group care worker and manager from 1979-1996. Mr. Tuell then served in the U.S. Department of Justice (1996-2001) during which time he served as the Deputy Director of the State Relations and Assistance Division in the Office of Juvenile Justice and Delinquency Prevention (OJJDP). He also served as the Director of the newly created Juvenile Justice Division at the Child Welfare League of America (CWLA) from 2001-2009. Mr. Tuell then began his affiliation with the Robert F. Kennedy Children's Action Corps, providing consultation, technical assistance and training in juvenile justice, child welfare and multi-system reform and quality improvement until his appointment to his current position in January 2013.
Mr. Tuell has been an author and contributing author to numerous publications that support the work of the National Resource Center's Dual Status Youth, Probation System Reform, and Alternative Response initiatives. Mr. Tuell was a member of the Executive Committee providing advisement to the MacArthur Foundation's decade long Models for Change: System Reform in Juvenile Justice. He also served on the National Academy of Science's Committee that authored Implementing Juvenile Justice Reform: The Federal Role (2014), which set forth a detailed and prioritized strategic plan that the federal government should use to support a developmental approach to juvenile justice reform.
Mr. Tuell earned his Bachelor of Social Work degree from James Madison University and his Master of Arts degree in Criminal Justice from George Washington University. He is the proud father of two sons, Austin (age 30) and Zachary (age 24) who are both experiencing professional success after enjoying outstanding achievements in high school and collegiate sports (football and lacrosse).
---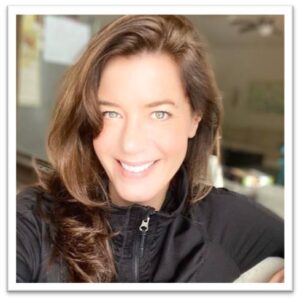 Kari Harp, MS
Associate Executive Director
Kari Harp, MS, is the Associate Executive Director for the Robert F. Kennedy National Resource Center for Juvenile Justice (RFK National Resource Center). Ms. Harp has had the honor of working with the RFK National Resource Center in several roles, supporting its development and growth since its inception. Ms. Harp provides guidance, leadership and consultation to systems, leaders and staff in their goals to improve policies, protocols and practices related to probation reform and dual status youth. Ms. Harp has partnered with the RFK National Resource Center team in the authoring of several written resources including the 2nd Edition of the Probation Systems Review Guidebook. Additionally, she has spearheaded projects such as the development of an innovative trauma-focused graphic and contributed to multiple publications and reports providing recommendations for system improvements focusing equally on areas of need and strength. Ms. Harp seeks to use her knowledge and experience to improve not just the lives of youth within the juvenile justice system, but the dedicated staff and leaders who have focused their careers on serving this population.
Prior to joining the RFK National Resource Center team, Ms. Harp gained extensive experience in system improvement and collaboration while working in the non-profit, youth-serving and government fields. Most recently, she served as the Director of the San Luis Valley Joint Interagency Oversight Group. As Director of this multi-system collaboration, Ms. Harp provided leadership to the inaugural tri-county board in creating a structure for shared decision-making, cost-sharing, and increasing best practices. These best practices included data collection, risk and need screening, family involvement, blended and braided funding, systems of care, and institutionalizing mechanisms to support and protect dual status youth.
Ms. Harp lives in Colorado and earned her B.S. degree in Psychology from Union College and her M.S. degree in Public Policy and Leadership from DePaul University. She comes to this work with a passion to improve the lives of children and youth so that, in the words of Robert F. Kennedy, "every child in this country live(s) as we would want our own children to live."
---

Sorrel Lewis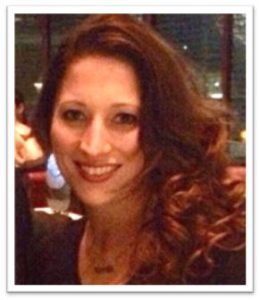 , MA
Director of Program Administration
Sorrel Lewis, MA, joined Robert F. Kennedy Children's Action Corps in 2013 as the Director of Program Administration for the Robert F. Kennedy National Resource Center for Juvenile Justice. Since its inception, Ms. Lewis has supported all activities of the RFK National Resource Center, including its technical assistance and training initiatives and, currently, the Dennis M. Mondoro Probation and Juvenile Justice System Enhancement Project supported by OJJDP. In addition to supporting the program's administrative operations, she also contributes toward the development of publications and resources, supports the RFK National Resource Center's Practice Networks, and oversees event planning.
Since 2007, Ms. Lewis's work has focused on improving outcomes for dual status youth and advancing child welfare and juvenile justice system reform. A decade of her career was largely dedicated toward supporting the MacArthur Foundation's Models for Change: Systems Reform in Juvenile Justice initiative, which fostered her knowledge and professional interests. Prior to joining RFK Children's Action Corps, she served as a Program Manager to Georgetown University's Center for Juvenile Justice Reform and as Program Coordinator of the Child Welfare League of America's Juvenile Justice Division. In these roles, Ms. Lewis contributed to the authorship and development of numerous publications, planned and supported various events and conferences, and served as staff lead to several networks and advisory groups, including CJJR's Juvenile Prosecutor Leadership Network and CWLA's National Advisory Committee on Juvenile Justice.
Ms. Lewis earned her bachelor's degree in Psychology from the University of Central Florida and received her Master's degree in Forensic Psychology from Marymount University. She served as a Graduate Intern to CWLA's Mental Health Division and assisted in the revision of assessment guidelines used by mental health and substance abuse practitioners working with children in the foster care system. As an undergraduate student, Ms. Lewis volunteered at women's domestic violence shelters by tutoring and mentoring children, and taught health and wellness classes.
---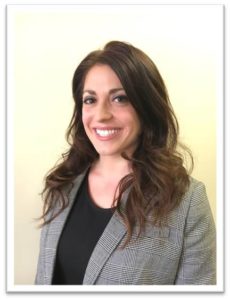 Christine M. Berbelis
Independent Consultant
Christine M. Berbelis is currently a senior attorney at Law Foundation of Silicon Valley's Legal Advocates for Children and Youth (LACY) program, in Santa Clara County, California. LACY serves as court appointed counsel for the minors in the dependency (child welfare) system. Ms. Berbelis is the lead attorney for her team and represents young adults including teenagers and non-minor dependents who are 18-21 years old. She also serves as the Dually Involved Youth (DIY) liaison for the LACY clients involved in both the juvenile justice and dependency systems.
Ms. Berbelis has over 13 years of experience spanning different states and includes diversity of roles within the juvenile justice and dependency systems. She began her commitment to serving young people, specifically youth involved with the juvenile justice system, while interning at the Stark County, Ohio Prosecutor's Office (Juvenile Division) while an undergraduate at The Ohio State University. This focus continued through her service as an intern with the Ohio Department of Youth Services. Ms. Berbelis pursued her law degree at the University of Akron, School of Law, and her interest in system-involved youth expanded to include the dependency system. Ms. Berbelis began volunteering as a Court Appointed Special Advocate (CASA) in Summit County, Ohio in her first year of law school and continued for over four years. The relationships she built as a CASA subsequently resulted in her appointment to a position with the Summit County Juvenile Court that included a dual role as a Judicial Researcher and Crossover Youth Practice Model Coordinator. Ms. Berbelis was first introduced to the Dual Status Youth Initiative work at the RFK National Resource Center during that period of her professional career. Ms. Berbelis gained invaluable leadership, facilitation and practical knowledge while working with local stakeholders to coordinate the development and implementation of a process that addressed the unique needs of youth known to both the dependency and juvenile justice systems through cooperative agency and family involvement.
Ms. Berbelis relocated to California and launch her professional career in the state with the CASA organization in Santa Clara County. She maintained that position for three years. Ms. Berbelis transitioned to her current position at the Law Foundation of Silicon Valley where she has remained for the past four years. Ms. Berbelis primarily works one-on-one with youth and stakeholders on the front lines. This invaluable perspective, combined with her leadership, cross-system experience, and facilitation skills, inform her work as an Independent Consultant with the RFK National Resource Center.
---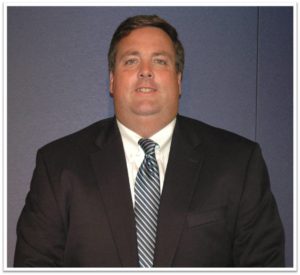 Robert "Bob" Bermingham, MPA
Independent Consultant
Bob Bermingham began his career in juvenile justice in 1986 as child care specialist in the Fairfax County Juvenile Detention Center. During the past 30 plus years Bob has served in many different capacities within the juvenile justice system in Fairfax County. He has worked in both community based residential programs and as a field probation officer. During his tenure Bob has held management positions with probation services, served as the County's first Gang Prevention Coordinator and since 2009 has served as the Court Service Unit Director of the Commonwealth of Virginia's largest Court Service Unit. Bob has lead the 300 person unit through significant transformation in practices to include the re-design of juvenile intake services, the implementation of assessment tools at major decision points within the system, enhanced diversion alternatives, deployment of evidence based interventions along with a focus on reducing racial and ethnic disparities and family engagement. Bob is dedicated to providing juvenile justice services that build on individual and family strengths to improve client outcomes while remaining focused on public safety and promoting equitable and effective justice. Bob has been married to his grade school sweetheart for 30 years and has four adult children.
---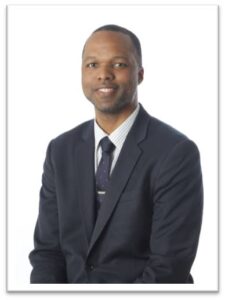 Marcus Graves
Independent Consultant
Marcus Graves currently works for Fulton County Government, located in Atlanta, Georgia and serves as a Juvenile Probation Officer with Fulton County Juvenile Court. The mission of Fulton County Juvenile Court is to protect children and communities on matters brought before the court; rehabilitate and restore families; and to create opportunities for the community, partners, and stakeholders to actively engage in our mission. In his current role, he is responsible for implementing best practices with probationary work, administering and using validated assessments such as the Youth Assessment Screening Instrument (YASI) and utilizing evidence-based approaches to sustain and promote positive outcomes.
Mr. Graves began his career with the Georgia Department of Juvenile Justice in 2010, where he served as a Juvenile Corrections Officer and also as a Professional Education Worker at the Sumter Youth Development Campus. In 2011, Mr. Graves transitioned to the position of Juvenile Probation Parole Specialist in Columbus Georgia where he served as senior trainer and mentor, acclimating field staff to divisional operations and best practices.
In 2014, Mr. Graves became a supervisor with a Metro-Atlanta Community Court Service Office where he provided leadership and technical expertise in case management, court reporting, operational auditing, and the interpretation of community corrections policy. Additionally, as a consultant to the Division of Community Services Executive Leadership Team, Mr. Graves assisted and provided technical expertise with Divisional Operations for 96 Community Court Service Offices across the state of Georgia in 2015. Mr. Graves also served the leadership of a Task Force Subcommittee responsible for the implementation and sustainability of Effective Practices in Community Supervision (EPICS). Under the implementation of EPICS, Mr. Graves became a Certified Lead Trainer in addition to providing oversight and management of the expansive statewide evidenced-based program.
Mr. Graves is passionate about effectively transforming the juvenile justice system and sustaining positive juvenile justice reforms by advocating for data-driven decision making practices and implementing best practices for the children and communities that we serve. Mr. Graves graduated from Georgia Southwestern State University and received a B.S. in History with a minor in Psychology.
---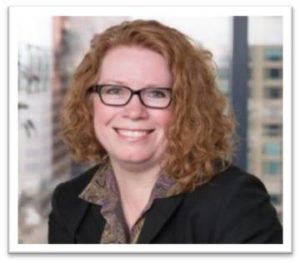 Lisa Jacobs, JD
Independent Consultant
Lisa Jacobs is an attorney with an extensive background in court and judicial administration as well as criminal justice, juvenile justice and human services policy and practice issues.  She currently manages Loyola University's new Center for Criminal Justice Research, Policy and Practice.  Prior to the Center's launch, she managed the Illinois Models for Change Initiative, which was funded by the John D. and Catherine T. MacArthur Foundation to promote effective juvenile justice policy, practice and programming in diverse jurisdictions across the state.
Prior to joining Loyola, Ms. Jacobs was Director of Judicial Education for the Illinois Supreme Court with the Administrative Office of the Illinois Courts. There, she worked closely with the Supreme Court's Committee on Judicial Education and judges from across the state to implement judicial education policy and programs on a wide variety of legal topics ranging from death penalty matters to complex civil litigation.  During her tenure with the AOIC, she assisted in implementing the Supreme Court's Evidence-Based Practice initiatives in criminal and juvenile cases.  Ms. Jacobs has also served as the state's Juvenile Justice Specialist, with the Illinois Department of Human Services, and in executive positions with the Circuit Court of Cook County, Office of the Chief Judge.  Ms. Jacobs also serves as an independent consultant with the Robert F. Kennedy Children's Action Corp, providing technical assistance to jurisdictions working to improve outcomes of youth and families "dually involved" in child welfare and juvenile justice systems.
Ms. Jacobs is Vice Chair of the Illinois Juvenile Justice Commission, which oversees the state's federal juvenile justice funding and prepares analysis and policy recommendations for the Governor, General Assembly and other state and local policy makers.  Ms. Jacobs also served as a gubernatorial appointee to the Illinois Criminal Justice Information Authority Board from 2011 – 2015, where she chaired the Planning and Research Committee.
---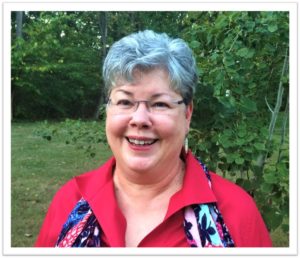 Peg Murray Robertson
Independent Consultant
Peg Robertson has over thirty-five years of juvenile justice experience at both the state and local government level in Illinois. She began her career in direct service with youth on probation and in juvenile detention and served as a program supervisor and assistant director of detention operations for Sangamon County.
As the juvenile program coordinator for the Administrative Office of the Illinois Courts (AOIC), Peg was instrumental in development of the first risk assessment and supervision standards for Illinois juvenile probation cases, and later responsible for implementation of the current assessment and case management protocols involving the Youth Assessment and Screening Inventory (YASI). She was responsible for the development and implementation of standards related to juvenile detention screening, and coordinated numerous projects related to the improvement of services for youth in custody.
Peg has extensive experience in planning, delivery, and evaluation of training for community corrections professionals, particularly in the areas of evidence-based practices and organizational development. At the time of her retirement from the AOIC, she was serving as the training manager for the Division of Probation Services as well as the Juvenile Program Manager.
For the past three years, Peg has continued her work in juvenile justice as an independent consultant. She continues to be committed to improving outcomes for justice-involved youth as well as their families and communities.
---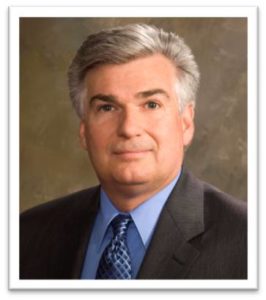 Keith Snyder, MA
Independent Consultant
Keith Snyder has thirty-seven years of juvenile justice experience, which began in 1980 as a county juvenile probation officer and culminated with his retirement as Executive Director of Pennsylvania's Juvenile Court Judges' Commission. He now serves as an independent consultant with the RFK National Resource Center for Juvenile Justice.
During his tenure with the Juvenile Court Judges' Commission, Mr. Snyder led several successful statewide juvenile justice reform initiatives including Pennsylvania's Mental Health/Juvenile Justice (MH/JJ) Targeted Area of Improvement in conjunction with the MacArthur Foundation's Models for Change initiative, for which he received the MacArthur Foundation's Champion for Change Award in recognition of his efforts in this area. The initiative yielded many accomplishments, including: the passage of Act 109 of 2008 which provides children with self-incrimination protections for statements made during screening, assessment and evaluation; the creation of the Evidence-based Prevention and Intervention Support Center (EPISCenter) at Penn State University to support the proliferation of evidence-based programs throughout the state; the development of a "family guide" for parents with children involved in Pennsylvania's juvenile justice system; and, a diversion initiative that culminated with $1.5 million in grants to support diversion programs. Mr. Snyder also served as the Coordinator of Pennsylvania's Juvenile Justice System Enhancement Strategy (JJSES) from 2010–2014, which was designed to sustain and enhance Pennsylvania's initiatives begun under Models for Change and to implement evidence-based practices at every stage of the juvenile justice process.
Mr. Snyder received a number of gubernatorial appointments throughout his career including appointments to the state's Advisory Committee on Special Education and the Pennsylvania Commission on Crime and Delinquency where he served as Chair of the Juvenile Justice and Delinquency Prevention Committee's System Enhancement Subcommittee. The Chief Justice of Pennsylvania's Supreme Court also appointed him to its Juvenile Court Procedural Rules Committee, which serves as a rule-making advisory committee to the Court.
He has been active in professional organizations at both the state and national levels, having served as President of the Pennsylvania Association on Probation, Parole and Corrections, a member of the Probation System Reform Practice Network of RFK's National Resource Center for Juvenile Justice, and as a Fellow with the Center for Juvenile Justice Reform at Georgetown University. He holds both bachelor and master's degrees in Administration of Justice from Shippensburg University.
---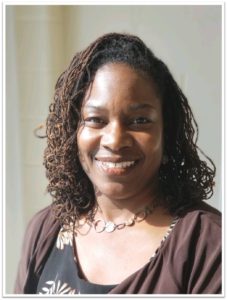 Ivy D. Tillman, LCSW
Independent Consultant
Ivy D. Tillman is currently employed by the Fairfax County Juvenile Domestic Relations District Court as the Deputy Director of Residential Services. She has administrative oversight of the Juvenile Detention Center, Shelter Care, two residential treatment programs and a probation unit that serves as an alternative to incarceration. As Deputy Director, Ms. Tillman has helped to champion the efforts of Juvenile Justice Reform across the entire child service system to include the residential services within JDRDC, ensuring that staff are trained in the Risk-Need-Responsivity Model and other evidenced-based practices such as Anger Replacement Training (ART). She is also the chairman of the Court Service Unit's Family Engagement Committee. As the Chairman, Ms. Tillman guided the committee in creation of "A Family Guide to Fairfax County Juvenile and Domestic Relations District Court. She, along with the committee, has trained the JDRDC staff in the principle and practices of family engagement.
Ms. Tillman has 27 years of varied work experiences. She has worked in and managed community based residential programs and worked as a field probation officer in the Juvenile Justice System. She has also worked as a Court Liaison and Family Intervention Resource and Engagement (F.I.R.E) social worker in the Child Welfare system and worked in the private sector as a home-based therapist.
Ms. Tillman earned her bachelor's degree in Social Work from James Madison University and received her Master's degree in Social Work from Virginia Commonwealth University. She obtained her clinical license in 2012. Ivy is very passionate about providing equitable services to adolescents and families in crisis.
---